Our Tradition, The Best Hospitality
15 Ans d'Accueil Chaleureux ...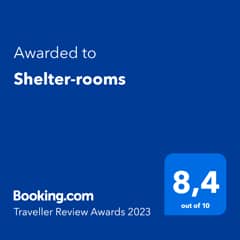 The "Shelter Rooms" is a vacation home that we run as a family.
Notre établissement vous offre toute la tranquillité dont vous avez besoin pour votre séjour.
Nous sommes situés à 20 minutes du centre-ville de Bruxelles, à 5 minutes du ring de Bruxelles, donc facile d'accès et 
à proximité de la ville d'Halle.
Nous nous situons en face de la gare de Buizingen où un train vous conduit à Bruxelles toutes les 30 minutes de 6h00 du matin à 23h00 sauf les week-ends et jours fériés (voir le site internet SNCB : www.railtime.be).
Enfin, nous avons un parking gratuit à l'arrière du bâtiment.